The outcry and ceaseless war against homosexuality among the cultural entity in Nigeria has further reached its crescendo, and as now taken a new dimension while many see people involved in the act as an outcast who are not fit to live within the decent society.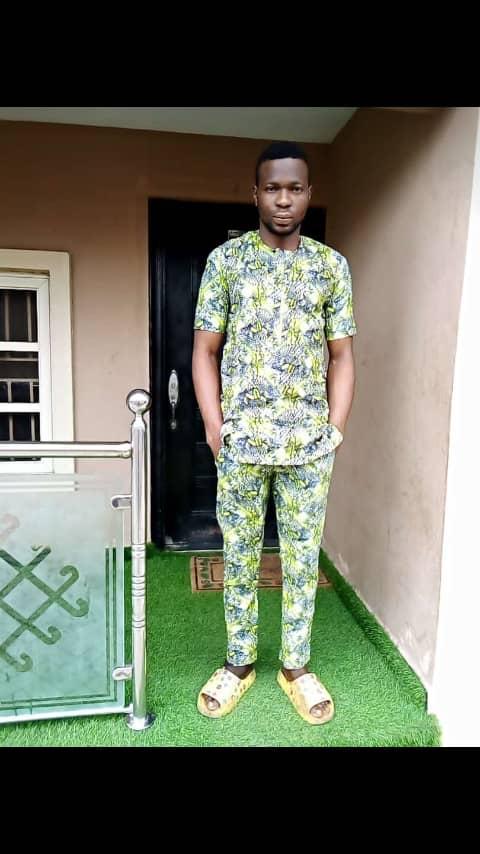 Gateway Times Nigeria investigation has it that while homosexuality is specifically forbidden and prohibited in Nigeria, the 'Same Sex Marriage Prohibition Bill' gives room for prison sentences for those involved in same sex marriage in the country.
It was further gathered that legal charges are also levied against those aiding and abetting the act as well as gay clubs and other heinous crimes which resolves homosexuality in Nigeria.
A middle-aged man, Mr Shakirudeen Adegbenro who spoke to one of our correspondents on the issue narrated that the scourge of homosexuality otherwise known as gay relationship has become a taboo in virtually all the societies in the country.
He argued further that, the culture and tradition of the Nigerian scoiety forbids such, while offenders of such crime are either served jungle justice or banished from the society.
Another community leader in Ketu area of Lagos state, High Chief Tunde Adegbesan narrated the ordeal of one resident whose name is Owoseni Nurudeen who was born in Lagos in the year 1986.
Adegbesan while narrating the story said Nurudeen homosexuality began in his secondary school days. He was reported to have gained admission into a secondary school, Livingstone Secondary at Ketu, Lagos state, Nigeria in the year 1996.
According to the community leader, the ugly incident began during the students' graduation ceremony in 2022. The event which was supposed to bring smiles to the faces of parents and guardians later turned sour as the party was found out to be for the gay students.
He said in the middle of the party he observed that some of his friends were dancing, kissing themselves and he immediately called the attention of his friend who invited him (Seun Bello), and he said to him that the party is mainly to introduce him and others who are not yet in gay practice together, in which case, he immediately introduce him to a guy called Damilola Kowope and the rest is history.
After the party Damilola and Nurudeen begin to see each other, having sex together and all sorts of intimacy that comes along with homosexuality.
After their graduation from secondary in 2002, they both became an apprentice in a Sawmill, learning together the profession, at this moment he (Nurudeen) was happy in the relationship with Damilola.
They were together every day, doing things together, as well as learning the profession of sawmills, most importantly, they were both lost in the world of gay, despite few discrimination around them, not until one day when one of their colleagues in the sawmill got very aggressive towards  him and Damilola his so called beloved'.
Both of them were asked to get naked in one of their workshop. He (Nurudeen) thought it was a joke until it got violent. One of them brought out a saw and another brought out an hammer, threatening them that if they don't get naked, they will cut them into pieces, he and his friend Damilola both know that the practice of homosexuality is illegal in Nigeria and a taboo, due to this fact and threat before them, they both have no choice but to comply with the demand of their Colleges, so they undressed as demanded by their colleagues and they were ask to have sex with each other.
In this process, two of their colleagues were using their phone to record them on video, the humiliation was so much that Nurudeen and Damilola had to fight for their life to escape the scene.
The video which was recorded by their colleague sent to their parents and community leaders, and to the Nigerian Police.
They were both wanted in their community by the Police because homosexuality/gay is a criminal offense punishable by law in Nigeria up to 14 years imprisonment. This tragic discrimination happened in the sawmill where they were both an apprentice located in an area called Ikorodu in Lagos state In the year 2015, they had to flee for their lives to another state called Ogun state.
According to information, they were said to have made it to the neighbouring state after painstaking efforts in order to run for cover. But unfortunately, the video clip already in circulation sold them out, and again they went underground to avoid been killed by aggrieved residents who were aware of their homosexuality.
Further findings revealed that the duo initially thought of committing suicide on several occasions due to the stigma, but were reported to later fled the country to Europe, and since then have not been found.
The community leader however warned students and the larger society to respect the norms of the society and adhere to constitutional provision prohibiting against homosexuality in Nigeria.