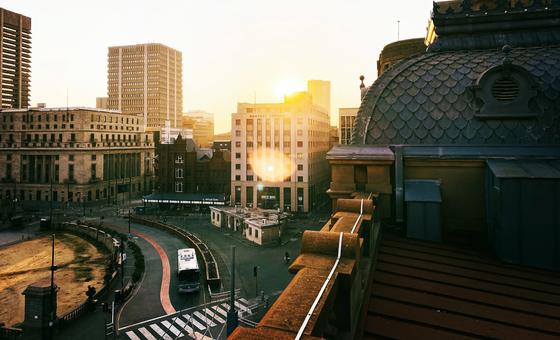 Experts give many recommendations after observing many concerns, from poor detention conditions to allegations of corruptionon the heels of the first visit of the United Nations Commission on the Prevention of Torture and Other Cruel, Inhuman or Degrading Treatment or Punishment (SPT) to South Africa, from 26 February to 9 March.
"This must change"Abdallah Ounnir, the head of the council's delegation said. "It is urgency is needed for South Africa to develop a fully national preventive mechanism. "
This will ensure that the country complies with its commitment made in 2019 to the Optional Protocol to the Convention against Torture, he explained.
Such a national prevention strategy should be a fully independent monitoring body has the power to visit all places of detention, which "is key to preventing torture and unfair treatment in the country", he said.
Acts of injustice
During the visit, he said the agent had noticed abuse of freedom across sectors, such as prisons, police stations, immigration facilities, mental health facilities, and drug treatment centers.
"This is a de facto demonstration torture rather than a rehabilitative approach to crime and other social issues," he said. "A high number of prison inmates excess in places of detention reflect deficiencies in the criminal justice system and justice."
In addition, the representatives received allegations of damage between application and "note pervasive injustices, ill treatment, and poor detention conditions," he said.
Taking an active route
The subcommittee visited public and private prisons, police stations, military detention centers, juvenile detention centers, mental hospitals, drug rehabilitation centers, and detention camps. some immigrants.
They rule privacy face with the workers and people who took place in these institutions and met with government officials, civil society, the South African Human Rights Commission, and related bodies.
After the visit, the subcommittee will send a trust report to the government of South Africa, as well notices and recommendations to prevent the suffering and torture of people who are deprived of their freedom.
The UN Human Rights Commission began its work in 2007, with a conservation mandate focused on taking effective measures to prevent torture and disease.