The National Alliance for Atiku and Okowa, Southwest zone, NAFAO, has urged all Nigerian youths to canvass support for the presidential candidate of the Peoples Democratic Party, (PDP), Alhaji Atiku Abubakar in 2023.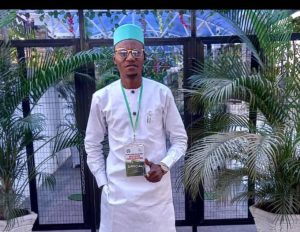 The southwest leader of the group, Comrade Raji Olatunde disclosed this in an exclusive interview with journalist in Abeokuta.
He urged them to shun all candidates of All Progressives Congress, APC, saying that the party has nothing to offer than to trigger problems
The southwest leader advised the youths to use all medium, online or on the street to work for the victory of Atiku Abubakar, saying that he is the only candidate that is capable to rule the country with all sincerity.
Recall that Youths across communities in Ibadan, the Oyo State capital on Thursday held a rally for the presidential candidate of the All Progressives Congress (APC) Asiwaju Bola Tinubu.
It was reported that the rally attracted thousands of youths from all nooks and crannies of the cities.
Comrade Raji however warned Nigerian youths not to make mistake in choosing the wrong candidate.