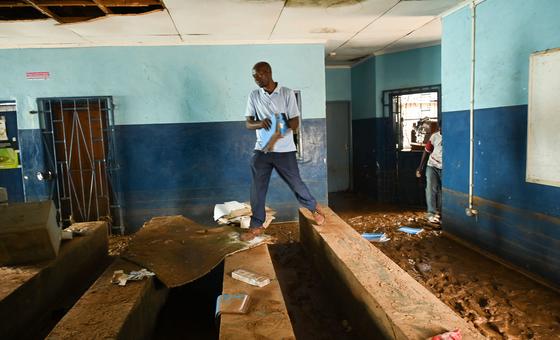 The destruction caused by the typhoon in Madagascar, Malawi and Mozambique has led to an increase in cholera and malaria epidemics, as well as malnutrition.
Meanwhile, more than 300 health facilities were damaged or flooded in three countries, limiting access to health care.
The cyclone's destruction increased public health risks with a surge in the spread of influenza, malaria, malnutrition, COVID-19, and other vaccine-preventable diseases.
The WHO says Malawi is still in the midst of its "worst ever" cholera outbreak, although cases are declining. In Mozambique, influenza cases have more than doubled last week, to nearly 2,400.
"With a double landfall in less than a month, the impact of Cyclone Freddy is big and deep", said Dr. Matshidiso Moeti, Regional Director of the World Health Organization (WHO) for Africa.
"While we work to fully understand the extent of the destruction, our The priority is to ensure that affected communities and families receive health care for immediate needs as well as to limit the risk of water-borne diseases and other infectious diseases,"
Helping communities prepare for climate hazards
In total, floods and heavy rains have affected more than 1.4 million people in the three countries. WHO and partners are providing support in the form of disease treatment facilities, medical supplies, and health worker training.
WHO has provided U$ 7.9 million and sent 60 experts to the affected countries to help with the emergency response.
Around 184 tons of essential medical supplies have been sent to support the cyclone and cholera emergency response. In Malawi, WHO has also distributed circumcision response centers to hot spots, to assist disease control efforts.
"With the increase in climate-related health emergencies in Africa, it is clear that more needs to be done to support preparedness to climate hazards so that communities can better cope with the impacts of devastating natural disasters," said Dr. Moeti.
Influenza outbreaks are currently affecting 14 African countries and are exacerbated by extreme weather events and conflicts that make countries more vulnerable. Many people have been forced to flee their homes, to face precarious living conditions.